VELIKY NOVGOROD SINGLES TOUR
Click here for the reservation form with a complete list of tour dates and prices

Click here to view recent Veliky Novgorod Tour photos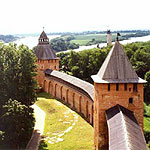 During your unforgettable Singles Tour to Veliky Novgorod you have a great opportunity to enjoy this Russian ancient city and meet beautiful and loving Russian women. The women residing in V. Novgorod have had very little chance to meet western men and are eager for the occasion to do so.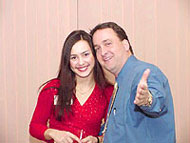 Located on the Volkhov River near the point where it leaves Lake Ilmen Veliky Novgorod is one of the friendliest and oldest cities of Russia. Veliky Novgorod (not to be confused with the city of Nizhny Novgorod on the Volga River) is situated on the North-West of Russia, 180 kilometers from Saint-Petersburg and 524 kilometers from Moscow.

V. Novgorod was first mentioned as a fortress in the chronicles of 859, and this date is accepted as a starting point of the city's age. Starting from the very early stage of its existence, V. Novgorod had a quite different political order than other Russian cities. From the 12th century, the V. Novgorod Land became an independent feudal republic managed by veche - a gathering of representatives of all city parts. At Veliky Novgorod height, in the 14th century, its population rose to c.400, 000. Its splendor during that period, its hundreds of churches, its great shops and arsenals, its huge fairs, have all furnished rich themes for later Russian art and folklore.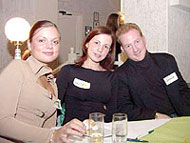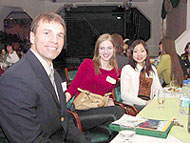 Although it became a vassal of Moscow after the Muscovite invasions in 1456 and 1470, V. Novgorod was allowed to retain its self-government. It was not until 1478 that it came under Moscow's complete control and lost its freedom. V. Novgorod retained its commercial position until St. Petersburg was built in 1703.

Nowadays, V. Novgorod is a city with nearly 230 thousand residents. Numerous restaurants, cafes and bars open their doors to the guests. There are also night clubs, theatres and casinos in Veliky Novgorod.

Veliky Novgorod is an excellent choice for your Singles Tour destination because V. Novgorod women have been known as beautiful and family-oriented. They are really charming, feminine and stylish.
THE "SINGLES TRIP" INCLUDES:
Coach Transport to and from hotel and all AFA events
Accommodations in the Park Palace Hotel in St Petersburg and Veliky Novgorod
Personal introductions to the 1,000's of available women profiled in our AFA office catalogs
Three fully catered, specific invitation, large Socials
Complimentary interpreters provided at all Socials
Breakfast daily
Three hour city Sightseeing tour
Metro Tour including hotel area and city orientation walking tour
24 hour hospitality and guidance from our American and foreign staff
In-house complimentary interpreting services located in the hospitality room
1 month Platinum Membership ($95.00 value)
Velikiy Novgorod Singles Tour Details
Singles Tours
Russian Women Tours Latin Women Tours Peru, Latin Women Tours Costa Rica, Latin Women Tours Multiple Cities Women Tours
Ukraine Women Tours

Thailand, Asian Women Tours

Philippines, Asian Women Tours China, Chinese Women Tours
AFA News and Updates
We are giving away a Free Singles Tour of your choice! Hurry, the deadline to enter is January 6th!
Now when you add more than $50.00 at a time to your account you will instantly earn a credit of up to 10 percent of whatever amount you added, plus up to a $100.00 credit towards a full Singles Tour each time you add funds!
AFA Tour Seminars - We Want to Meet You in Person! 10 new destinations from Dallas TX to San Diego, CA. Valuable seminar only tour discounts, meet international dating experts, past successful tour clients, and much more! RSVP Today!
Foreign Affair featured on the Today Show ! Check out the footage as Matt Lauer interviews John and Tanya Andams about International Introductions!
A Foreign Affair
7320 N Dreamy Draw Drive
Phoenix, Arizona 85020
(602) 553-8178
FAX (602) 468-1119
Contact Us
Copyright © 2018