Crimea, Ukraine Singles Tour
Crimea (Yalta - Sevastopol - Simferopol) Tours!
Don't know where our tour cities are located? Not a problem!
Click here to view the map with all our destinations.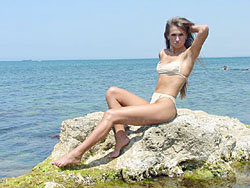 Thousands of beautiful women from Yalta, Simferopol, Sevastopol, and Alushta, among other cities, are waiting to meet you during your exciting Singles Tour to the beautiful Crimea Peninsula. We will be staying in the breathtaking resort-city of Yalta, famous for its scenic beaches and beautiful women. However, the women who will be attending the Socials will be coming from all of the near-by-surrounding cities.
You will enjoy 10 days of constant introductions to the beautiful women who inhabit this enchanting peninsula, often referred to as the "Micro-Continent", because of its varied terrain.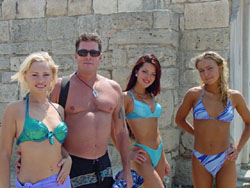 You will have numerous opportunities to meet these stunning women including our large Social gatherings, and, of course, our constant One-on-One Introductions via our Yalta office, and the hundreds of Profiles on file there.
Our Socials are very well known and respected by thousands of women across the Ukraine. Many of these women will travel to the Crimea to meet you during the Socials. Thus, not only will you have the opportunity to meet the lovely women who inhabit the cities that comprise the Crimea, but women from other parts of the Ukraine as well.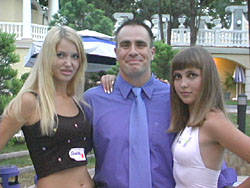 The Crimea is home to some of the most stunning scenic views found anywhere in the world. It also boasts some of the most majestic palaces and castles including, the Swallow's nest, a refined castle perched tenuously on a cliff, which has become a symbol of the Crimean Coast.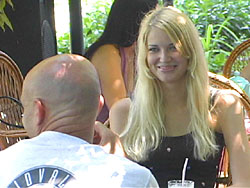 The Crimea is comprised of four major cities, Yalta, Simferpol, Sevastopol, and Alushta. The cities are all fairly close to each other, thus making for spectacular sightseeing opportunities, either by boat or on ground, especially when your guide is one of the beautiful women whom you came to meet, whether it is a boat ride to Sevastopal to visit the last Greek settlement of the New World, or a day trip to see Genghis Khan's palace, and the remnants of his famous harem.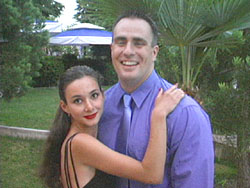 There are numerous places to see in the Crimea: Inkerman - Cave Monastery, Voronzov Palace - the real gem of the penninsular, Livadiya Palace - the place of the famous Yalta conference and many more.
Visit our Crimea Photogallery to see all the beautiful places. The Crimea is truly an astonishing and extremely romantic place to visit and the perfect back drop for your exciting Singles Tour. Beautiful scenery, and even more beautiful women make for the perfect Singles Tour.
Discover why more Singles Tour clients place their trust in A Foreign Affair each and every year than any other tour agency!
Now have all your Singles Tour questions answered by one of our Tour Representatives 7 days a week, from 9AM to 9PM MST, by calling our Tour Info line at (602) 553-8178