THE HOSPITALITY SUITE
As part of our commitment to provide you with the very best customer service possible, a hospitality suite will be hosted in your hotel for the entire duration of your stay. This suite will be housed with at least one bilingual customer service representative whose sole function is to take care of any needs you may have. Whether it is sending a telegram or trying to contact one of the many beautiful women, the representative is there to assist you.

You will also find hard-bound catalogs containing all the profiles of the women who are members of our service in that particular city and its surrounding area. You are welcome to go through these catalogs as often as you wish, we will assist you in contacting any of the women you would like to meet. We can invite them to upcoming socials or do one-on-one introductions. You will find many profiles contained in these catalogs which are not currently on our Internet site or in the bimonthly magazine. However, these women are still very much interested in meeting that one special person whom they can share their lives with.

Depending on the city, you may also find free Internet access located in the Suite as well.

The hours of the Hospitality Suite are 9 A.M. to 7 P.M., however, there is normally staff in the hotel on a 24-hour basis to assist you.

The Hospitality Suite was pioneered by us and is just another way that we substantiate our claim that we provide the most complete and unparalleled customer service in the industry today.
AFA News and Updates
We are giving away a Free Singles Tour of your choice! Hurry, the deadline to enter is January 6th!
Now when you add more than $50.00 at a time to your account you will instantly earn a credit of up to 10 percent of whatever amount you added, plus up to a $100.00 credit towards a full Singles Tour each time you add funds!
AFA Tour Seminars - We Want to Meet You in Person! 10 new destinations from Dallas TX to San Diego, CA. Valuable seminar only tour discounts, meet international dating experts, past successful tour clients, and much more! RSVP Today!
Foreign Affair featured on the Today Show ! Check out the footage as Matt Lauer interviews John and Tanya Andams about International Introductions!
A Foreign Affair
7320 N Dreamy Draw Drive
Phoenix, Arizona 85020
(602) 553-8178
FAX (602) 468-1119
Contact Us
Copyright © 2018
Romance Tours
European Tour Dates
Latin Tour Dates
Asian Tour Dates
Recent Tour Photos
Tour Forms
European Tour
Kiev
Poltava
Dnepropetrovsk
Donetsk
Kharkov
Odessa-Kherson
Nikolaev
Latin Tour
Cartagena
Barranquilla
Medellin
Peru
Machu-Picchu
Dominican Republic
Costa Rica
Asian Tour
Thailand
Philippines
Shenzhen China
Chongqing China
Tour Information
MultipleCities
Testimonials
Video Testimonials
Tour Videos
Compare Tours Now!
Your Tour Experience
Socials
The Hospitality Suite
FAQs
Items To Consider...
Reservation Form
LIVE Webcasts
Conference Calls
St.Petersburg
Crimea
Top Dating Coach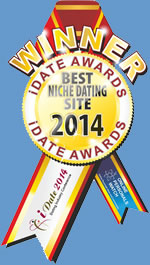 iDate Award Winner