About the Hotels in our Singles Tours cities.
Russia
Pulkovskaya hotel****
The international luxury-class four-star Pulkovskaya Hotel (7 floors, 840 rooms) was built in 1983 and renovated in 2002-2004. The hotel is located close to the international airport, 8 km from the city center and about a 10 minute walk to Moskovskaya Metro Station.
The Pulkovskaya Hotel meets the requirements of the international 4-star category. Read more about this hotel.

The Beresta Palace hotel****
| | |
| --- | --- |
| | The Beresta Palace Hotel, a member of the Marco Polo Hotels and Resorts group, built in 1991, is the only one in the city meeting european standards. It is equipped with up-to-date facilities. Due to successful location not far from major attractions, the hotel guests are able to walk along the Kremlin and ancient monasteries, to see famous Russian monuments. The hotel is situated on the bank of Volkhov river, 20 minutes to Ilmen Lake. |
Hotel Volgograd***
| | | |
| --- | --- | --- |
| | The Volgograd Hotel, built in 1890 and rebuilt in 1955, is definetely the best hotel in the city. It is located in the heart of the city in only 50 meters away from the a "zero" sign of all the roads of Volgograd. The main itineraries of public transport are nearbye just as a railway and river stations. Read more about this hotel. | |
Hotel Oka
| | |
| --- | --- |
| | The hotel Oka is located in one of the most beautiful and clean districts of Nizhniy Novgorod. Not only does the location allow for beautiful views of the city, but it is also just 10 minutes from the downtown of Nizhniy Novgorod. Read more about this hotel. |
Ukraine
Grand Hotel
The Grand Hotel Ukraine is located in the very center of Dnepropetrovsk and near Troitska Church, Russian Drama Theatre, Museum of Art. The Grand Hotel Ukraine was built in 1910 and was last renovated in 1997. Nowadays, the hotel offers high quality service to meet Western standards and travelers' expectations. Also available are restaurant, bar, casino and a business center, offering free Internet access. Read more about this hotel.
The Rus hotel***
The Rus Hotel, built in 1979 and totally reconstructed in 1999, is located in the city centre. Surrounded by a quiet green zone the hotel is within only walking distance from the commercial and entertainment area as well as historical and architectural sites.
There are 384 comfortable rooms in the hotel, including suites, twin and single rooms. All of them have comfortable furniture, manufactured on special order. The hotel staff guarantees 24-hour hospitality and assistance in all your needs whether it is dining or meeting arrangements, sightseeing or shopping. Read more about this hotel.
Odessa hotel****
| | | |
| --- | --- | --- |
| | A modern hotel with a magnificent contemporary facade is situated in the very heart of Odessa overlooking the Black Sea. Odessa Hotel is the first luxury hotel in Odessa where the Ukrainian hospitality is skillfully combined with the modern facilities providing exceptional standards of comfort to meet the needs of discerning travelers and businessmen. Read more about this hotel. | |
The Central hotel***
| | |
| --- | --- |
| The Hotel Central was built in 2000. The Central Hotel is ideally situated in the very center of the business and cultural life of Donetsk. The high level of services was achieved and is keeping due to annual trainings with the help of the 'International Management Association of Restaurant & Hotel Business' and 'CESO International Service'. The Central Hotel possesses everyting to make the guests feel comfortable. Read more about this hotel. | |
The Aurora hotel***
In June 2003, Krivoy Rog has got a "Unique Pearl" - Hotel Complex "Aurora",which is situated in the heart of the city. The combination of modern design with unordinary architecture gives the building a sight of classic intelligence and elegantness.
Read more about this hotel.
Colombia
Hotel in Cartagena
The Agency Hotel on the shores of the Caribbean Sea is five minutes away from historical downtown, and less than ten minutes away from the international airport. In easy walking distance you'll find colorful old world market place, restaurants and night life, the most fancy boutiques, travel agencies, jewelers, casinos, galleries and amusement center. Its renew infrastructure and his privilege location will make of your vacation an unforgettable experience.
Read more about this hotel.



Hotel in Barranquilla ****
The Barranquilla Agency Hotel is a four star hotel with a welcoming atmosphere and friendly service. This modern hotel offers first class accommodation and facilities in Barranquilla and is ideal for both tourists and business travelers. Hotel The friendly, helpful and readily staff is available to answer your questions or help fulfill any needs you may have.
Read more about this hotel.



Hotel Casa Victoria
| | | |
| --- | --- | --- |
| | Hotel Casa Victoria is new hotel in central Medellin. The hotel caters to elite executives and they specialize in personal service. The hotel has 41 rooms with modern designs and beautifully furnished. | |
Costa Rica
Hotel in Costa Rica
The Agency Hotel San Jose Downtown is newly opened in July of 2005 located in the most beautiful center section of the city on third avenue, only 5 minutes away from the tourist attractions of the zone, and 15 Kms away from the International Airport. The hotel features 86 rooms, including 4 mini suites, 9 handicapped rooms, and 12 connecting rooms, all of which are decorated in an elegant, comfortable and contemporary style.
Read more about this hotel.



Philippines
Hotel in Philippines
The Agency Hotel is situated in the heart of Davao's bustling business and commercial district, a mere 20 minutes' drive from Davao International Airport. The hotel offers 245 exquisitely designed rooms, all with beautiful vistas, overlooking Mount Apo and the Gulf of Davao, symbolizing the hotels commitment to comfort and elegance.
Read more about this hotel.



Back to "Choose Best Singles Tour Operator"
AFA News and Updates
We are giving away a Free Singles Tour of your choice! Hurry, the deadline to enter is January 6th!
Now when you add more than $50.00 at a time to your account you will instantly earn a credit of up to 10 percent of whatever amount you added, plus up to a $100.00 credit towards a full Singles Tour each time you add funds!
AFA Tour Seminars - We Want to Meet You in Person! 10 new destinations from Dallas TX to San Diego, CA. Valuable seminar only tour discounts, meet international dating experts, past successful tour clients, and much more! RSVP Today!
Foreign Affair featured on the Today Show ! Check out the footage as Matt Lauer interviews John and Tanya Andams about International Introductions!
A Foreign Affair
7320 N Dreamy Draw Drive
Phoenix, Arizona 85020
(602) 553-8178
FAX (602) 468-1119
Contact Us
Copyright © 2018
Romance Tours
European Tour Dates
Latin Tour Dates
Asian Tour Dates
Recent Tour Photos
Tour Forms
European Tour
Kiev
Poltava
Dnepropetrovsk
Donetsk
Kharkov
Odessa-Kherson
Nikolaev
Latin Tour
Cartagena
Barranquilla
Medellin
Peru
Machu-Picchu
Dominican Republic
Costa Rica
Asian Tour
Thailand
Philippines
Shenzhen China
Chongqing China
Tour Information
MultipleCities
Testimonials
Video Testimonials
Tour Videos
Compare Tours Now!
Your Tour Experience
Socials
The Hospitality Suite
FAQs
Items To Consider...
Reservation Form
LIVE Webcasts
Conference Calls
St.Petersburg
Crimea
Top Dating Coach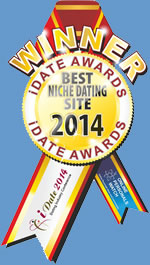 iDate Award Winner