AFA Live Dating Video Recorded: June 21st, 2012
Topic: May 2012 Ukraine Tour Recap & Highlights
Host John Adams, who personally lead this exciting six city dual tour, is joined by Phoenix Police officer "Joe" in studio who joined this tour to all six cities. Other men who were there join John live to discuss their experience as well. You will view some exciting highlight video from this tour and watch as 8 men describe their adveture during this tour. MORE PRIZE WINNERS! (1 hr 12 min)

PROBLEM:
You must
have Adobe Flash Player installed
and allow ActiveX for this video to play.
You may use the link above to quickly and instantly install the flash player for FREE! (recommended)
To play this video full screen click "arrow" icon in lower right of control bar next to volume control.
When video is finished you may re-play (click lower left arrow in control bar) OR
scroll through and choose from the video playlist displayed at video ending/pause.

AFA News and Updates
We are giving away a Free Singles Tour of your choice! Hurry, the deadline to enter is January 6th!
Now when you add more than $50.00 at a time to your account you will instantly earn a credit of up to 10 percent of whatever amount you added, plus up to a $100.00 credit towards a full Singles Tour each time you add funds!
AFA Tour Seminars - We Want to Meet You in Person! 10 new destinations from Dallas TX to San Diego, CA. Valuable seminar only tour discounts, meet international dating experts, past successful tour clients, and much more! RSVP Today!
Foreign Affair featured on the Today Show ! Check out the footage as Matt Lauer interviews John and Tanya Andams about International Introductions!
---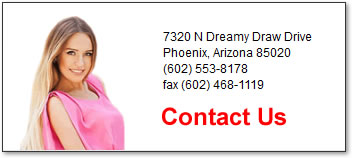 Copyright &copy 1995-2018