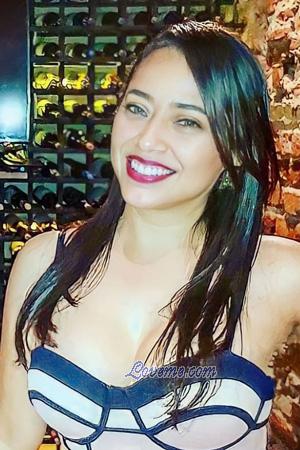 211249
Daniela
Colombia
City: Barranquilla
Age: 41
Weight: 128lb, 58kg
Height: 5'1", 155cm
Measurements: 35-28-39
Measurements cm: 90-70-98
Eye Color: Green
Hair Color: Brown
Marital Status: Single
Children: 0
Religion: Christian (Catholic)
Smoker: N
Drinker: N
Education: Higher
Company: Private
Job Title: Teacher
Years Worked: 20
Sports: Fitness
Hobbies: Movies, cinema, dancing, walks


Self Description: I am a sociable, sensitive, committed, loving woman who thinks that a relationship is a priority and taking care of it is a task for both of us so that it can flourish. I like to spend time with family and friends and I enjoy my job. I am looking to form a home to build a life project together. I want to have children and have a nice family. I have an American Visa to visit you, so what are we waiting for?

Comments: I am looking for a man who is loving, respectful, cheerful, sociable, who knows how to resolve conflicts, detail-oriented, attentive, kind, responsible, committed, who likes to talk with family. A man who likes to go out and do things as a couple. A man who is loyal and dedicated to his home and who wants to form a beautiful family with me. Are you ready to come to Barranquilla?